Discussion: California Legislature Set to Halt COVID Related Evictions on August 31st Through AB 3088
On August 13th, the California Judicial Council amended its emergency rules to lift the statewide ban on evictions. In doing so, the Courts effectively passed the baton to the California Legislature to develop and pass a bill to address the looming eviction crisis set to erupt on September 1, 2020 when the statewide eviction ban is formally withdrawn. After weeks of drafts, negotiation and compromises between lawmakers, tenant advocates and landlord organizations, Governor Newsom has announced Assembly Bill 3088, known officially as the Tenant, Homeowner, and Small Landlord Relief and Stabilization Act of 2020 (the "AB 3088"). The Relief Act will be voted on in the Senate on August 31, 2020 and will need a 2/3 majority vote to pass and be sent back to the Assembly.
AB 3088 is intended to serve as a statewide eviction moratorium bill, applicable only to residential landlords and tenants. Commercial tenants will have to continue to rely on local eviction moratoriums, many of which (including San Diego) are due to expire at the end of September 2020. In large part, AB 3088 will serve as a "stop-gap" measure to address California's eviction crisis, until the California Legislature reconvenes early next year. While AB 3088 is incredibly nuanced and detailed, the general points of the Relief Act are as follows:
For rent due between the covered period of March 1, 2020 through August 31, 2020, residential tenants cannot be evicted if they declare under penalty of perjury that they have experienced a "COVID-19-related financial distress";
Only high income tenants (those earning 130% of the County's median income) would be required to show proof of COVID-19-related financial distress;
For rent due between the transition period of September 1, 2020 through January 31, 2021, tenants would still be required to pay 25% of the outstanding balance, and such payment would be due by January 31, 2021;
All unpaid rent would be converted to consumer debt and residential landlords would be permitted to collect such debt in Small Claims court, beginning March 1, 2021;
The Relief Act would preempt any local ordinance, resolution, regulation, or administrative actions such that eviction moratoriums previously passed by cities and counties will be grandfathered in, but they won't be able to pass any extensions.
To learn more about AB 3088, its specific provisions, how it may be interpreted in Courts, as well as several other interesting and related real estate topics, please check out the discussion we held (coincidentally) just hours after the Relief Act was announced.
PANELISTS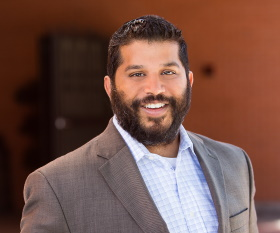 Attorney Ajay Gupta is a certified bankruptcy specialist and has been working on real estate and bankruptcy matters since 2005. He is a thought leader on real estate matters in California with an emphasis on secured transactions and foreclosures. Mr. Gupta founded Gupta Legal Center, now Gupta Evans and Associates, in 2008. He has represented debtors and creditors as well as landlords and tenants in over hundreds of litigation matters over the past 15 years both in state and federal court.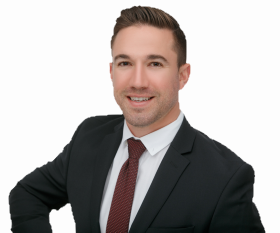 Chris Evans is a skilled litigator and Partner at Gupta Evans and Associates, with a focus on the Firm's real estate and business litigation matters. Over the course of his career, Chris has successfully litigated or reached favorable settlements for both individual and entity clients in an array of matters ranging from lease disputes in both the commercial and residential context, commercial and residential eviction proceedings, disputes between business owners (often styled as the "business divorce"), fraud and fiduciary claims and complex real estate investment fraud. Chris graduated magna cum laude and Phi Beta Kappa from San Diego State University in 2010 and immediately pursued his legal career by graduating from the University of San Diego School of Law in 2013. In law school, Chris served as an Editor for the San Diego Journal of Climate & Energy Law and a member of the Phi Delta Phi Honors Society.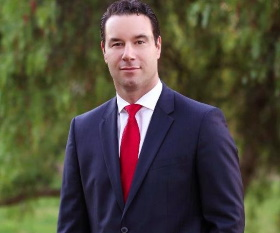 Steven Wener is a thought leader, author and entrepreneur who currently works as a coach, mentor, and licensed real estate broker. He started door knocking at the age of ten with his father, became a licensed real estate agent in 1993, consistently receives numerous top performer awards and has helped thousands of families transact real estate. Steven has also been a radio show host, as well as spoken on stages across the United States, sharing his message of judgement, justification, vulnerability, accountability, commitment and personal story. Steven focuses on the personal, versus simply transactional points of view and developed an engaging, disarming and professional approach to both business and personal relationships. Steven is married to his beautiful wife Rebekah and they have 3 incredible children together which are his pride and joy.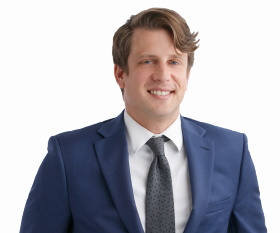 Jake Ayres is an experienced and versatile attorney and the senior associate at Gupta Evans and Associates, PC. Drawing on his depth of experience in litigation from two AmLaw 200 firms, Jake represents individuals and businesses in both real estate litigation and transactional matters, including disclosure and HOA disputes, foreclosures, asset purchases, and private placements. Jake also is also part of the vanguard of service providers to the legal cannabis and hemp industries, advising businesses therein regarding compliance with regulations and dispute resolution.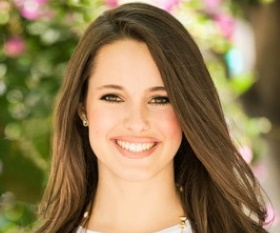 Star Hughes-Gorup is a senior vice president and director at Hughes Marino, San Diego's leading commercial real estate firm that exclusively represents tenants and buyers. Star is a licensed broker in eight states, handling complex transactions for her clients throughout the country. She is a five-time winner of The Irvine Company's prestigious "Broker of the Year" award, a three-time winner of San Diego Magazine's "Woman of the Year" award, a three-time winner of the Business Journal's "Women Who Mean Business" award, a two-time winner of San Diego Metro Magazine's "40 Under 40" award, among many other honors.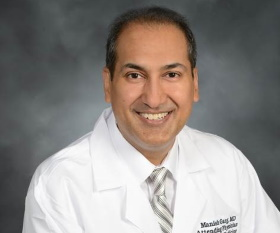 Dr. Manish Garg MD is a Professor of Emergency Medicine and the current Residency Program Director in the New York-Presbyterian health system. He holds a dual faculty appointment at Cornell & Columbia medical schools and works clinically in their hospitals. Dr. Garg was on the front-lines of the New York City epicenter of the COVID-19 pandemic caring directly for patients. As a researcher, Dr. Garg has secured grant funding that originated from the National Institutes of Health and the Centers for Disease Control & Prevention to investigate emerging infectious diseases. He has authored many scientific literature contributions including multiple COVID-19 manuscripts.
https://socal.law/wp-content/uploads/2021/08/gupta-evans-ayres_brand-identity_v4-02.png
0
0
Ajay Gupta
https://socal.law/wp-content/uploads/2021/08/gupta-evans-ayres_brand-identity_v4-02.png
Ajay Gupta
2020-08-29 17:56:00
2022-06-07 21:48:07
Discussion: California Legislature Set to Halt COVID Related Evictions on August 31st Through AB 3088