Upcoming Webinar: Exploring California's Looming Eviction Crisis – Legislative Options for Renters and Landlords
This Friday, August 28th at 4PM, we're hosting an all star panel to discuss California's eviction crisis and we hope you'll join us.
Free registration can be found here
On August 13th, the California Judicial Council amended its emergency rules to lift the statewide ban on evictions. Measures passed by Governor Newsom and local cities still remain in place to try and slow the pace of evictions; but, by and large, the now-lifted statewide eviction freeze was the only thing that was stopping the flood of evictions that everyone knows is coming.
California has a disproportionate number of residential renters, about 45% compared with 36% for the rest of the country. On the commercial front, it is clear that the restaurant and retail sectors have suffered hardest from the COVID crisis. Tenants in these sectors tend to have massive capital investments in location and are generally intimately tied to the location itself. These two sectors also employ about 1 out of every five people across the country and the employees tend to be residential renters.
In a very real sense, the first true signs of the fallout from COVID will happen through the eviction process. Up until now, the California Legislature has been content to punt on the issue of dealing with the eviction crisis because the Judicial Council ban effectively handled that issue for them. With that option gone, the California legislature is considering two bills AB 1436 and SB 1410 to address the medium run needs of landlords and tenants. It is likely that one of these two bills, or a compromise between the two, will be passed before the Judicial Council's statewide eviction ban is lifted next Tuesday, September 1st.

Ultimately, there are only two options: On the one hand, California and the Federal government must continue to infuse money into the system to protect tenants and landlords from the inevitable fallout of COVID. Assuming the well goes dry or is otherwise channeled to other pastures, California is going to have to figure out how to spread this pain between tenants, landlords and, ultimately, the banks, in a manner that is not only economically feasible, but fair and equitable to all parties.
WEBINAR AGENDA
• Introductions
• Dr. Manish Garg, MD (10 minutes): From the front lines of the New York emergency room, what COVID was like and where it's going over the next year. Dr. Garg will explain his opinions on vaccines, testing, tracking and treatment.
• Chris Evans, esq (10 minutes): Real Estate attorney and evictions expert provides a brief overview of SB 1436 and 1410. Mr. Evans will explore some of the salient details of what has been proposed, the changes, and the politics involved in these incredibly important bills.
• Round table discussion (30 Minutes): Our seasoned panel below will explore options for both residential and commercial landlords and tenants.
• Town Hall Style Meeting: We'll invite participants into our discussion to ask questions, forward opinions, and generally participate in the discussion. This will likely be limited to 20 people, so email me once you're registered so we can make appropriate accommodations.
PANELISTS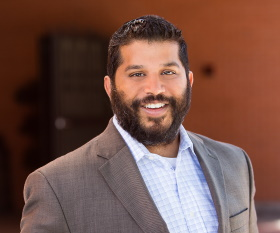 Attorney Ajay Gupta is a certified bankruptcy specialist and has been working on real estate and bankruptcy matters since 2005. He is a thought leader on real estate matters in California with an emphasis on secured transactions and foreclosures. Mr. Gupta founded Gupta Legal Center, now Gupta Evans and Associates, in 2008. He has represented debtors and creditors as well as landlords and tenants in over hundreds of litigation matters over the past 15 years both in state and federal court.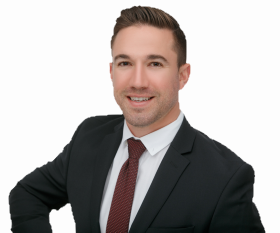 Chris Evans is a skilled litigator and Partner at Gupta Evans and Associates, with a focus on the Firm's real estate and business litigation matters. Over the course of his career, Chris has successfully litigated or reached favorable settlements for both individual and entity clients in an array of matters ranging from lease disputes in both the commercial and residential context, commercial and residential eviction proceedings, disputes between business owners (often styled as the "business divorce"), fraud and fiduciary claims and complex real estate investment fraud. Chris graduated magna cum laude and Phi Beta Kappa from San Diego State University in 2010 and immediately pursued his legal career by graduating from the University of San Diego School of Law in 2013. In law school, Chris served as an Editor for the San Diego Journal of Climate & Energy Law and a member of the Phi Delta Phi Honors Society.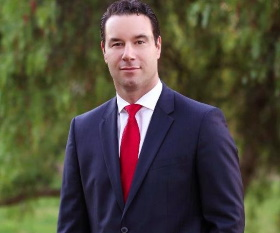 Steven Wener is a thought leader, author and entrepreneur who currently works as a coach, mentor, and licensed real estate broker. He started door knocking at the age of ten with his father, became a licensed real estate agent in 1993, consistently receives numerous top performer awards and has helped thousands of families transact real estate. Steven has also been a radio show host, as well as spoken on stages across the United States, sharing his message of judgement, justification, vulnerability, accountability, commitment and personal story. Steven focuses on the personal, versus simply transactional points of view and developed an engaging, disarming and professional approach to both business and personal relationships. Steven is married to his beautiful wife Rebekah and they have 3 incredible children together which are his pride and joy.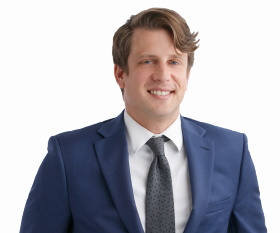 Jake Ayres is an experienced and versatile attorney and the senior associate at Gupta Evans and Associates, PC. Drawing on his depth of experience in litigation from two AmLaw 200 firms, Jake represents individuals and businesses in both real estate litigation and transactional matters, including disclosure and HOA disputes, foreclosures, asset purchases, and private placements. Jake also is also part of the vanguard of service providers to the legal cannabis and hemp industries, advising businesses therein regarding compliance with regulations and dispute resolution.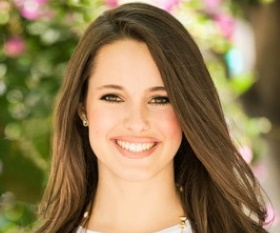 Star Hughes-Gorup is a senior vice president and director at Hughes Marino, San Diego's leading commercial real estate firm that exclusively represents tenants and buyers. Star is a licensed broker in eight states, handling complex transactions for her clients throughout the country. She is a five-time winner of The Irvine Company's prestigious "Broker of the Year" award, a three-time winner of San Diego Magazine's "Woman of the Year" award, a three-time winner of the Business Journal's "Women Who Mean Business" award, a two-time winner of San Diego Metro Magazine's "40 Under 40" award, among many other honors.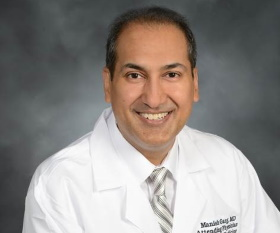 Dr. Manish Garg MD is a Professor of Emergency Medicine and the current Residency Program Director in the New York-Presbyterian health system. He holds a dual faculty appointment at Cornell & Columbia medical schools and works clinically in their hospitals. Dr. Garg was on the front-lines of the New York City epicenter of the COVID-19 pandemic caring directly for patients. As a researcher, Dr. Garg has secured grant funding that originated from the National Institutes of Health and the Centers for Disease Control & Prevention to investigate emerging infectious diseases. He has authored many scientific literature contributions including multiple COVID-19 manuscripts.
https://socal.law/wp-content/uploads/2021/08/gupta-evans-ayres_brand-identity_v4-02.png
0
0
Ajay Gupta
https://socal.law/wp-content/uploads/2021/08/gupta-evans-ayres_brand-identity_v4-02.png
Ajay Gupta
2020-08-26 18:05:00
2022-06-07 21:48:47
Upcoming Webinar: Exploring California's Looming Eviction Crisis – Legislative Options for Renters and Landlords